MY NEW NICKNAME
December 18, 2005
In which my friends throw me a really lame bachelor party, and then give me a really crappy nickname.


ANOTHER BUILDING IS DEMOLISHED
September 8, 2002
In which I try to direct a musical, then watch a building get demolished, not once...but twice.


GLENN DANZIG'S LEGOS
May 5, 2002
In which I discover an entire national park made of Legos only moments before finding out about a tragic turn in Glenn Danzig's life.


DUDLEY MOORE, DEMOLITIONIST
April 3, 2002
In which the late Dudley Moore turns out to have a side business as a building imploder.



ME & MY MAKEUP
a dream I had the morning of June 10, 2002

So, I'm in a bathtub, taking a bath. For some reason, the bathroom is filled with people. The water in the tub is still on, filling the tub, even though the tub is almost overflowing. It dawns on me that I'm being foolish and I meant to take a shower anyway, so, even though I'm still sitting down, I turn the faucet handle that diverts the water to the shower head. I don't stand up though, I just stay seated, the water in the tub up to my chest and the shower now spraying down on me.



There are all these tiny flies, gnats really, that are all over the tub area. Maybe a half dozen of them or so. They're not quick and easy to kill, and I squash them with my fingertips. I also notice a firefly struggling in the water. I keep trying to let it crawl onto my finger so I can set it free, but it keeps getting knocked from my hand by the shower stream. I try this three or four times without success.

The whole time I'm in the tub, the other people using the bathroom are talking, to themselves and to me. I don't really recall what anyone is saying. It's around this time in the dream that I realize I've got to put my makeup on. Naturally, I'm supposed to be made up like a black woman, so I'm trying to find the shade of red that I used the last time on my lips. On the side of the tub, there are tubes and tubes of makeup. They actually look more like tubes of oil paint, but I know that they are makeup. I find a shade of red that's kind of close, but it's far more fucsia than red and I am dissatisfied.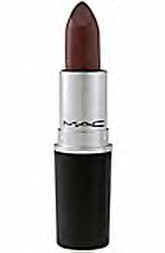 I get out of the tub to try this lip color on. (It is interesting to note that I'm not naked at this point, or even wet anymore. I am simply just no longer in the bathtub.)

Now, there is only one woman in the bathroom with me, a black woman who's all attitude. She's putting on her makeup in the bathroom and is doing all she can to thwart my attempts to get made up like a black woman. Even though we both know it's something I've done before and I must do.

I try the fucsia color out first on my hand to see if it's even close. It's not. It's way too pink. I know that the last time I dressed up like a black woman, my lips were a deep shade of red. I go back to the tubes and tubes of makeup sitting on the edge of the tub to look again, in hopes of finding the shade I last used, but again I cannot find it.

The woman says something to me about how "we" (meaning white people) never get the skin tone right. The assumption here is that white people like me are always dressing ourselves up to look like black people.

I try to ignore her as I have to get finished with my makeup. But she decides to be even more of a pain and shuts the light in the bathroom off right in the middle of me trying to make do with the way too pink lip color. I turn the light back on, then she turns it off again.

Finally, I just decide to go across the hall to the other bathroom and try to do my makeup there.

Then I woke up.



© 2002 Jeff Drake